Why Choose Me as Your Vancouver Trauma Therapist?
Working with a practitioner who hears, sees and supports you–the way you need to be heard, seen and supported–can mark the beginning of your healing journey.
When you're in an ongoing state of "high-arousal" or in survival energy (i.e. fight, flight or freeze), you're less able to self-regulate. This makes it very difficult to heal, relax, rest and digest.
Somatic Experiencing® and somatic therapy supports the nervous system (and body) so it can better self-regulate and restore itself to a new equilibrium. As a Somatic Experiencing® Practitioner, my gentle, regulated nervous system helps guide your system away from the high-arousal state. This creates an opportunity to heal the physical and emotional effects of trauma and change the body's physiological response to past experiences.
Somatic Experiencing® Therapy
Somatic Experiencing® is a body-orientated approach to the healing of trauma and other stress disorders. It's a method that releases traumatic shock from the body in order to heal, restore and move towards greater resilience, self-regulation and mindfulness.
Somatic Experiencing® is not talk therapy. It supports the nervous system to renegotiate and heal trauma, rather than relive or re-enact the traumatic experience.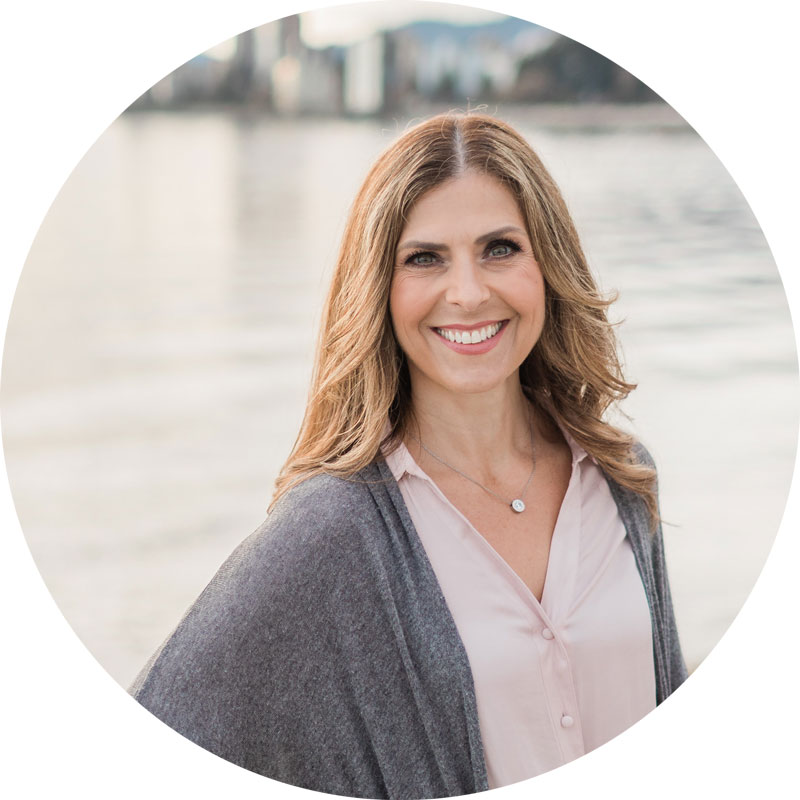 About Melina McConnell
I'm a certified Somatic Experiencing® Practitioner (SEP) with the Somatic Experiencing® Trauma Institute and a somatic touch therapist.
As a somatic therapist, I continue to study trauma and update my skills through onsite and distance education. Some of the advanced trainings I have completed include: Touch Skills training for Trauma Therapists with Dr. Kathy Kain.  In 2019, I completed the Somatic Resilience and Regulation: Early Trauma Training Program with Dr. Kain and Steve Terrell; a somatic approach to supporting recovery from developmental trauma.  I have also completed the Immersion training for the Accelerated Experiential Dynamic Psychotherapy (AEDP), in Denver, CO.  In 2020 and 2021, I have the honour of assisting the Beginner Levels (I, II and III) and the three levels of Intermediate training of the Somatic Experiencing® program, online and in Kelowna, BC once we are able to go back to in-person again.  In 2020 and 2021, I will continue my own learning with additional advanced touch skills training with Dr. Kathy Kain.  Additionally, in 2021 I will be complete Steve Terrell's 3-module Transforming the Experienced Based Brain, a somatic touch model of resolving developmental trauma.
In addition to my somatic practice, I'm a Certified Canadian Addictions Counsellor with the (CACCF) and registered with the Canadian College of Counsellors and Psychotherapists (CCPCP).
If you or a loved one are struggling with challenges that are holding you back in your life, I invite you to contact me for more information or make an appointment.
Media
In 2017, I was delighted to be interviewed on Talk Recovery Radio, 100.5 fm.
You can listen to our conversation here. (It starts around the 3:50 mark.)
"Melina helped me to recognize my real intentions so I could decide for myself if I was acting the way I really wanted to, in any given situation. As a result, I'm more confident when placed in stressful environments."
"Growing up with childhood and sexual trauma was horrible and I never knew where I fit. Through somatic therapy, Melina has helped me to feel safe; something I never knew growing up. Learning about my nervous system and that I can heal has been life changing. Thank you so much Melina!"
"Melina is genuine and gentle. I feel like the somatic therapy Melina and I are undertaking is changing me on the inside. I am less anxious and more ready to deal with life's challenges head on."
"With Melina's guidance, I have been able to break the hold that co-dependency had on my life and begin the process of establishing healthy boundaries."